OsteoCal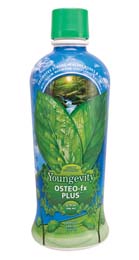 Calcium is one of the most important nutrients your body needs. Unfortunately, many people believe that taking calcium enriched anti-acid tablets or other related products will give them all the calcium they need.
That is far from the truth. You see, in order for calcium to be efficiently absorbed by your body, it needs other mineral co-factors. Majestic Earth

OsteoCal was developed with this in mind. It is a highly bio-available liquid concentrate because it contains the necessary vitamins and minerals, the co-factors, necessary to help you absorb the calcium.
You get more than 100% of your Daily Value (RDA) from just one ounce of Majestic Earth

OsteoCal. You will love the pleasant vanilla taste and it goes great with a Natures Whey shake.


How To Order Colloidal Minerals from Dr Wallach
Dead Doctors Don't Lie Polynesian Noni Fruit juice by Dr. Joel Wallach
Dead Doctors Don't Lie Youngevity® Products - Endorsed by Dr. Joel Wallach
$41.00 Wholesale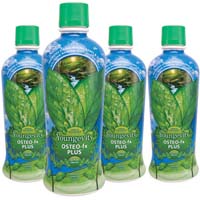 Directions
1. Shake well before using.
2. Store in cool environment after opening.
3. Suggested as a food for special dietary use.
4. Adults 1 oz.1-2 times daily, Children 1 teaspoon per 20 pounds body weight not to exceed 1 fl. oz.
5. As with any Nutritional Supplement Program, seek the advise of your health care professional.

Item #13210 - Wholesale Price: $41.00
Click To Order
Toll Free
1-888-441-4184
The Big Pig Pak by Dr.Joel Wallach